About the Campus
Bannari Amman Institute of Technology is an Autonomous, Self-financing Engineering College, Approved by AICTE, New Delhi and Affiliated to Anna University, Chennai. Nestled on the banks of The River Bhavani, BIT campus provides environment for learning in harmony with nature, away from the odds of the city life. The spacious and the earth hugging buildings punctuated with landscaped courtyards and pathways are designed to emphasise the business ethics and or characteristics of an excellent centre for learning. The Campus hosts well planned academic blocks, computer centres, lecture halls, libraries, laboratories, conference halls, staff quarters, hostels and students' centres. The Campus also houses a co-operative store, ATM (Axis, SBI and KVB) and a clinic to attend to the general health of the students and staff.

 7,542
HAPPY STUDENTS

 27,840
SUCCESSFUL ALUMNI

 4,58
DEDICATED STAFF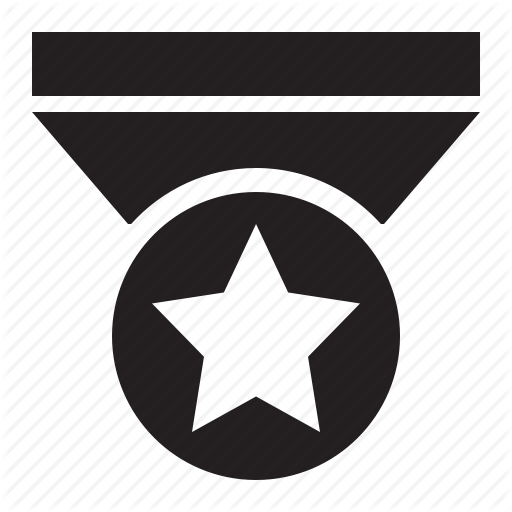 1,329
AWARDS + ACHIEVEMENTS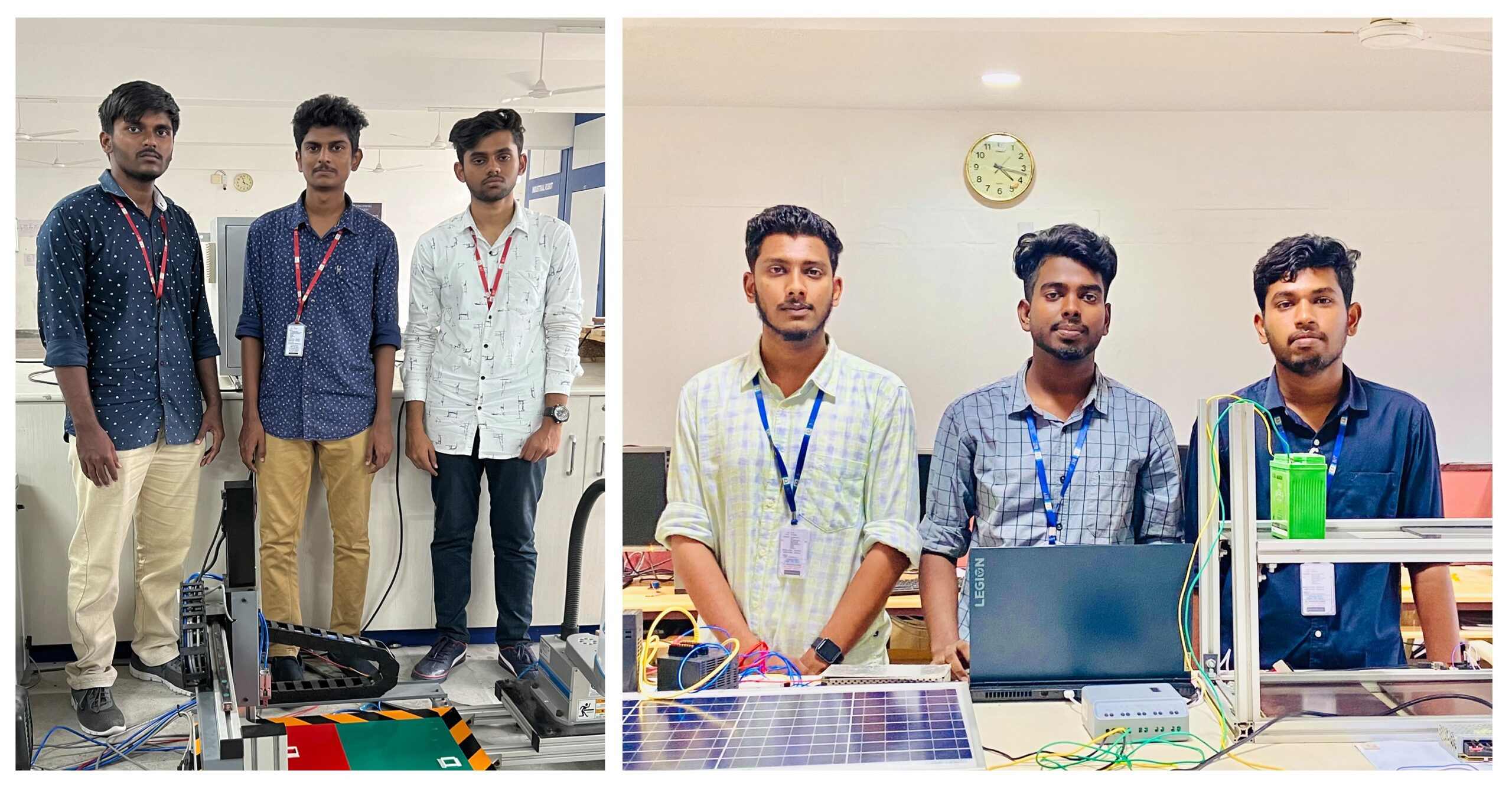 2nd & 3rd Position in 8th Delta International Contest, China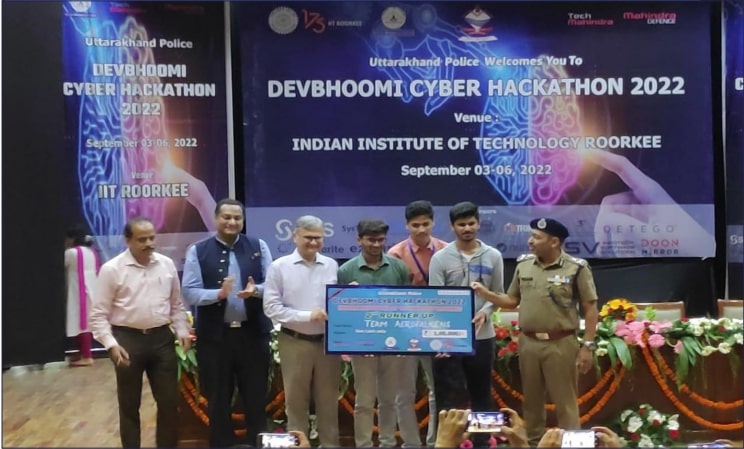 2nd Place in Devbhoomi Cyber Hackathon (Sponsored by the Government of India)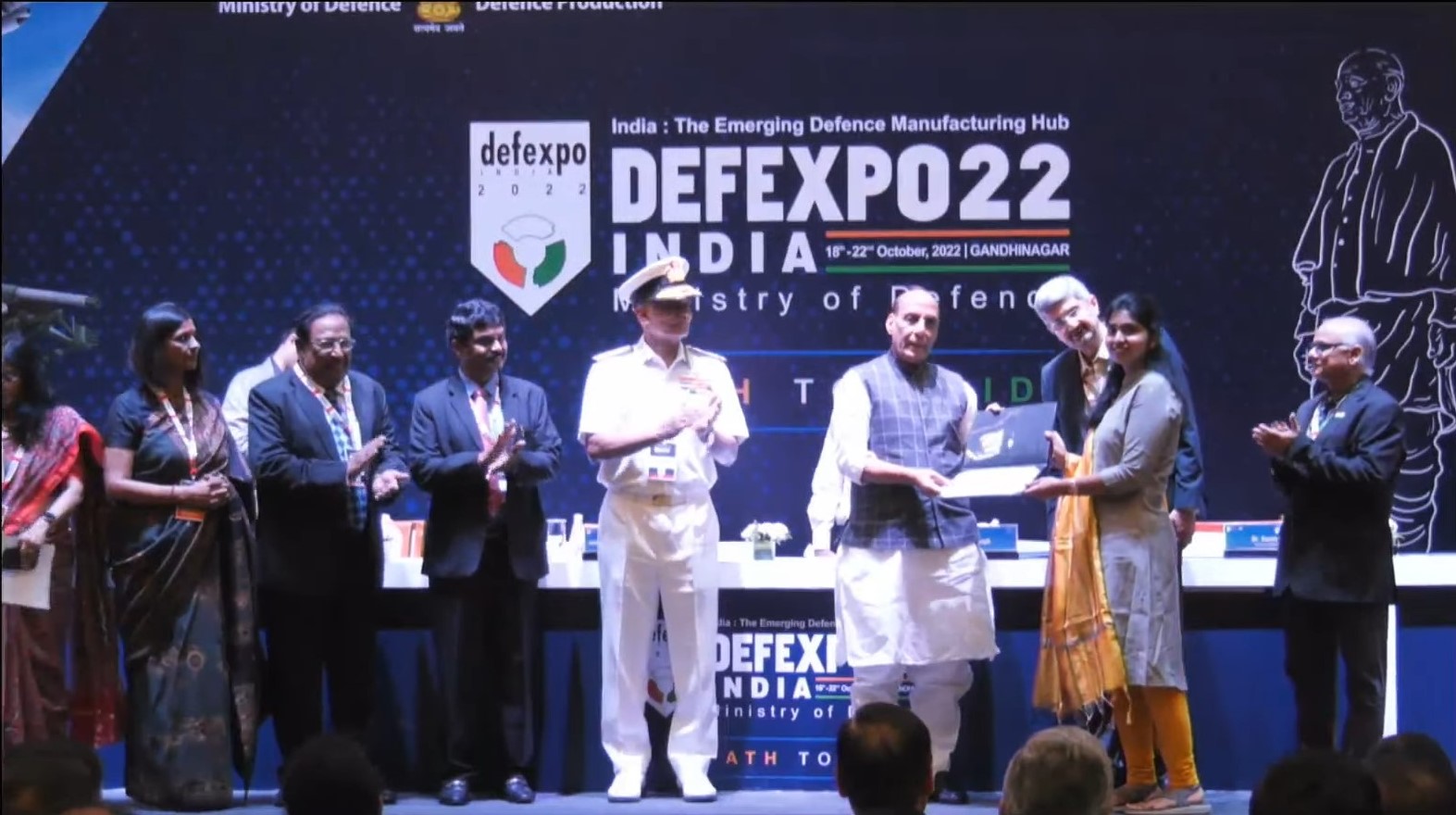 1st Prize in Dare to Dream 3.0 Innovation Contest – DRDO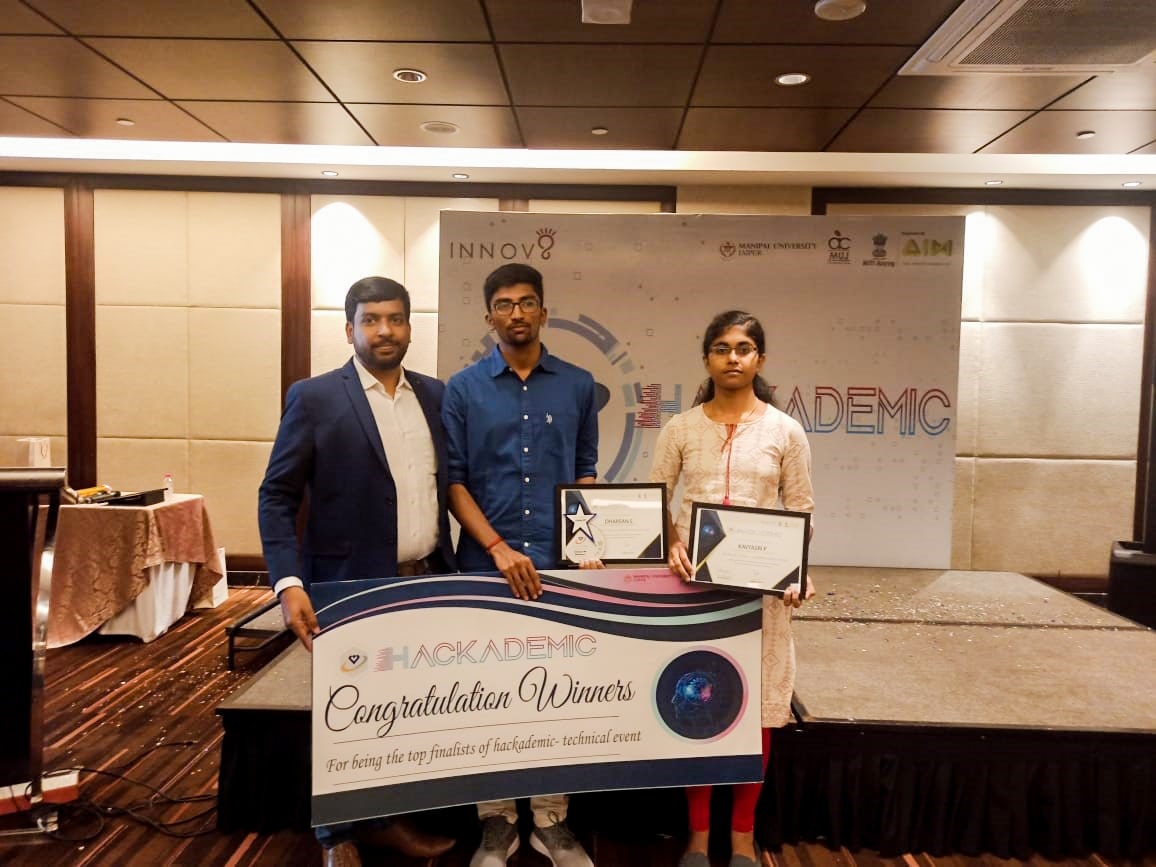 Top Finalist in National Level Event Hackademic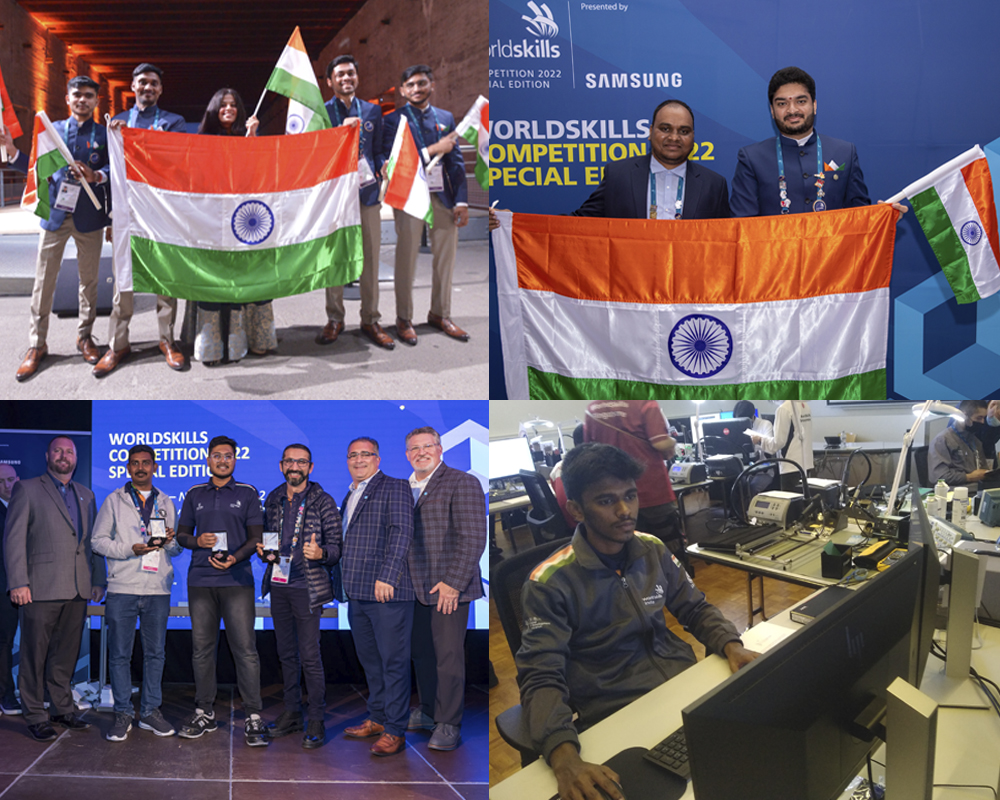 WorldSkills Competition Achievement

Highest Number of Medals in the BRICS 2022 - International Championship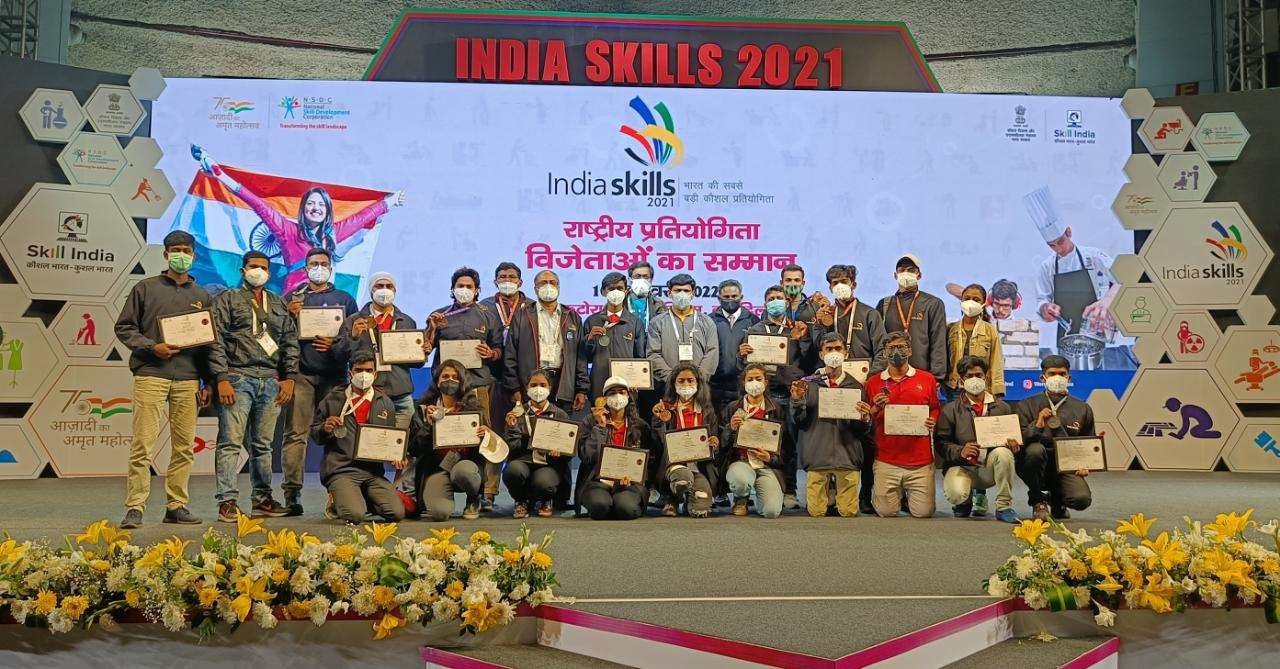 12 medals out of the total 23 by Tamil Nadu in the IndiaSkills 2021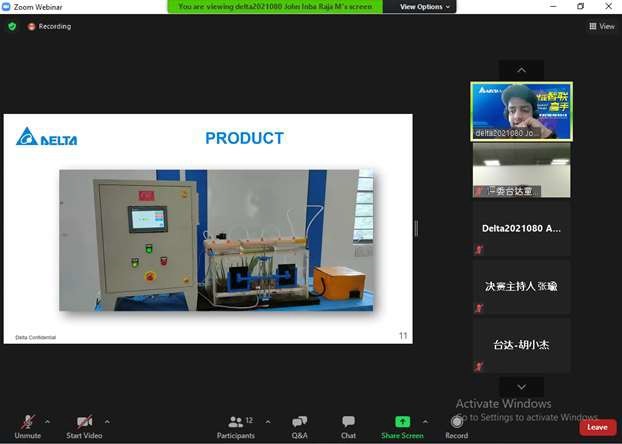 2'nd Position In Delta Cup 2021 – Delta Electronics, China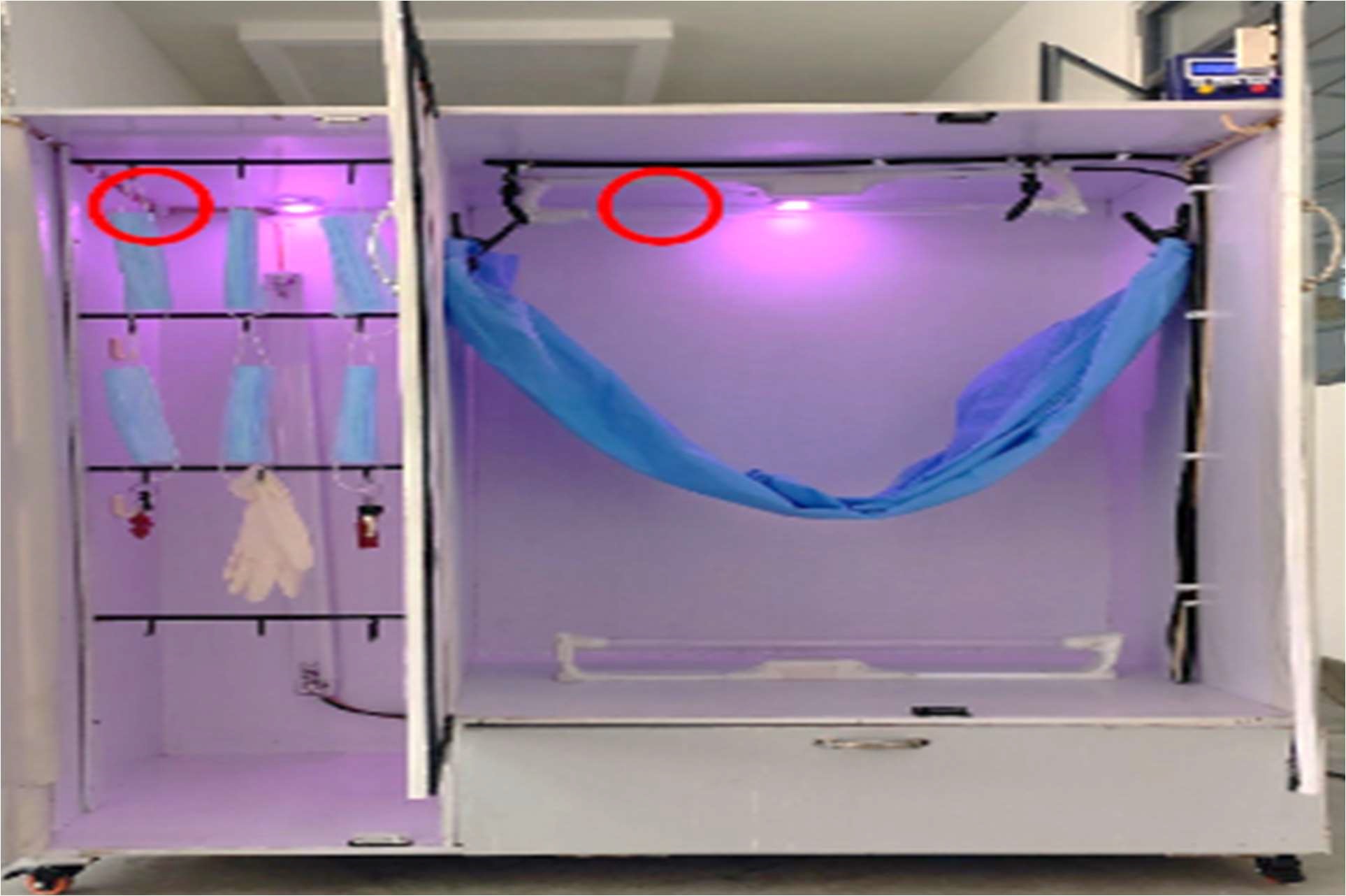 Financial Support Of Us$ 400 From Ieee Region 10 & IEEE HAC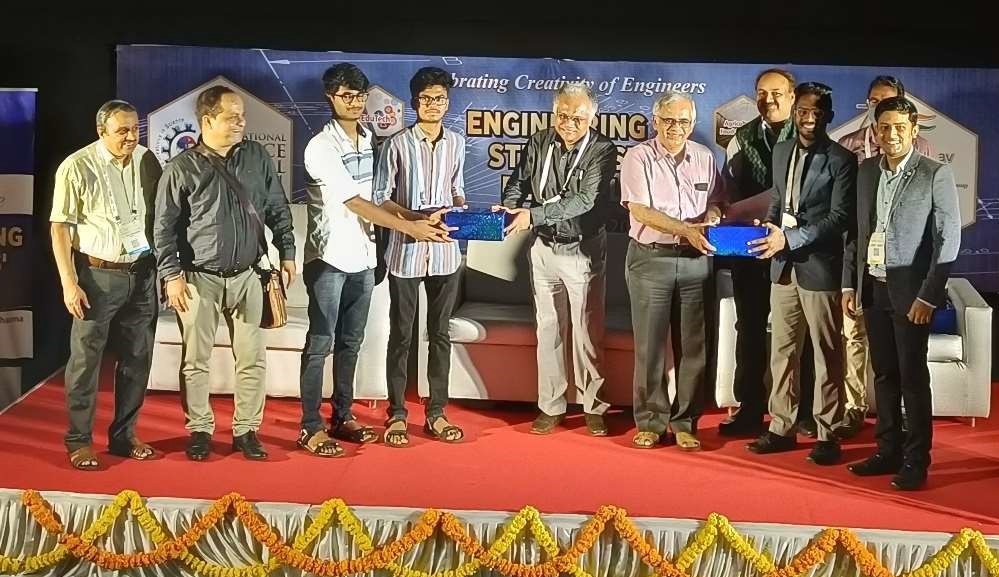 III Position In India International Science Festival (IISF- 2021) at GOA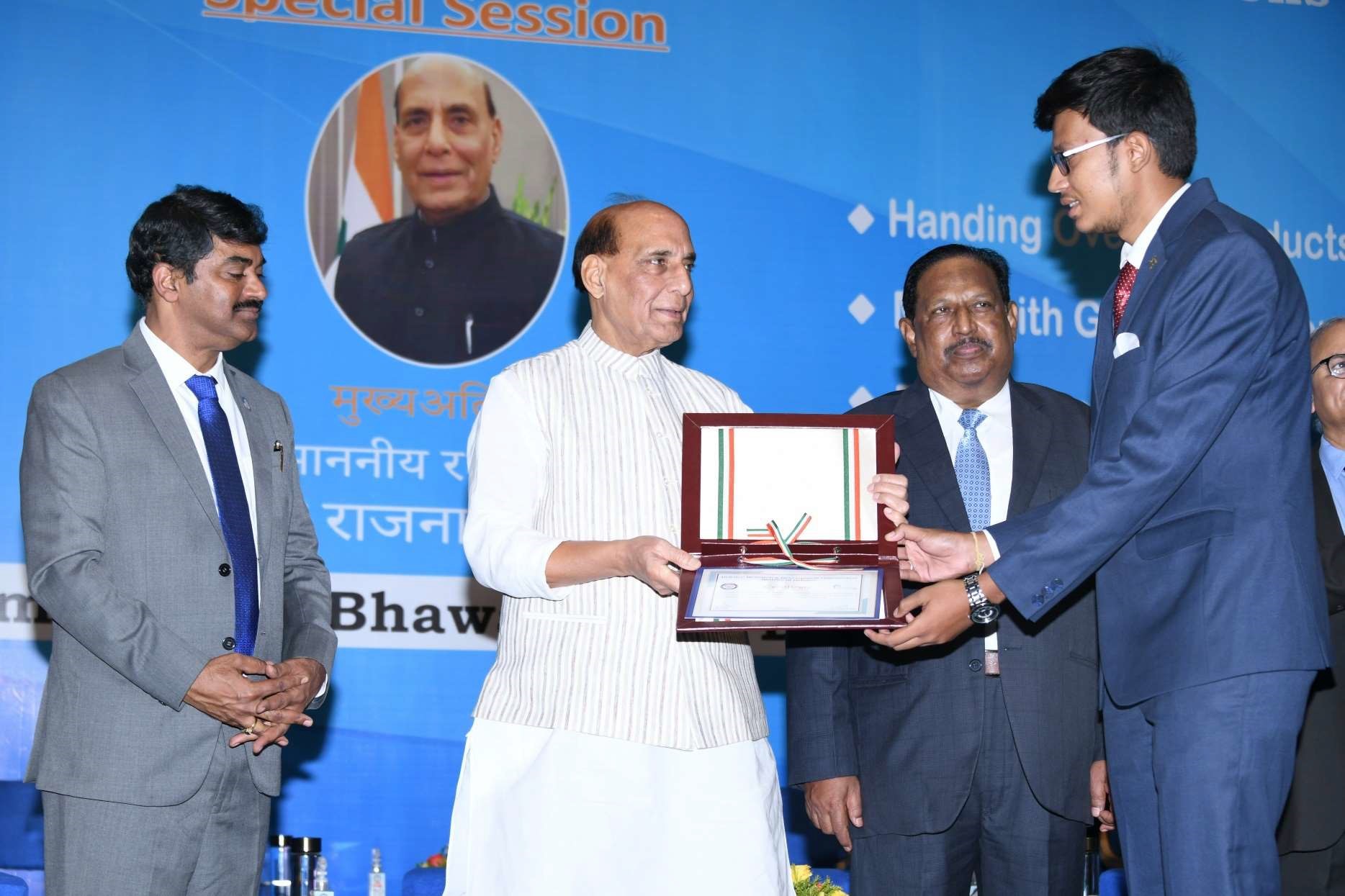 Bagged Rs. 3 lakh in DRDO - Dare to Dream 2.0 Contest
Robotics & Automation Lab Secured 7'th Rank in ROBOCON 2021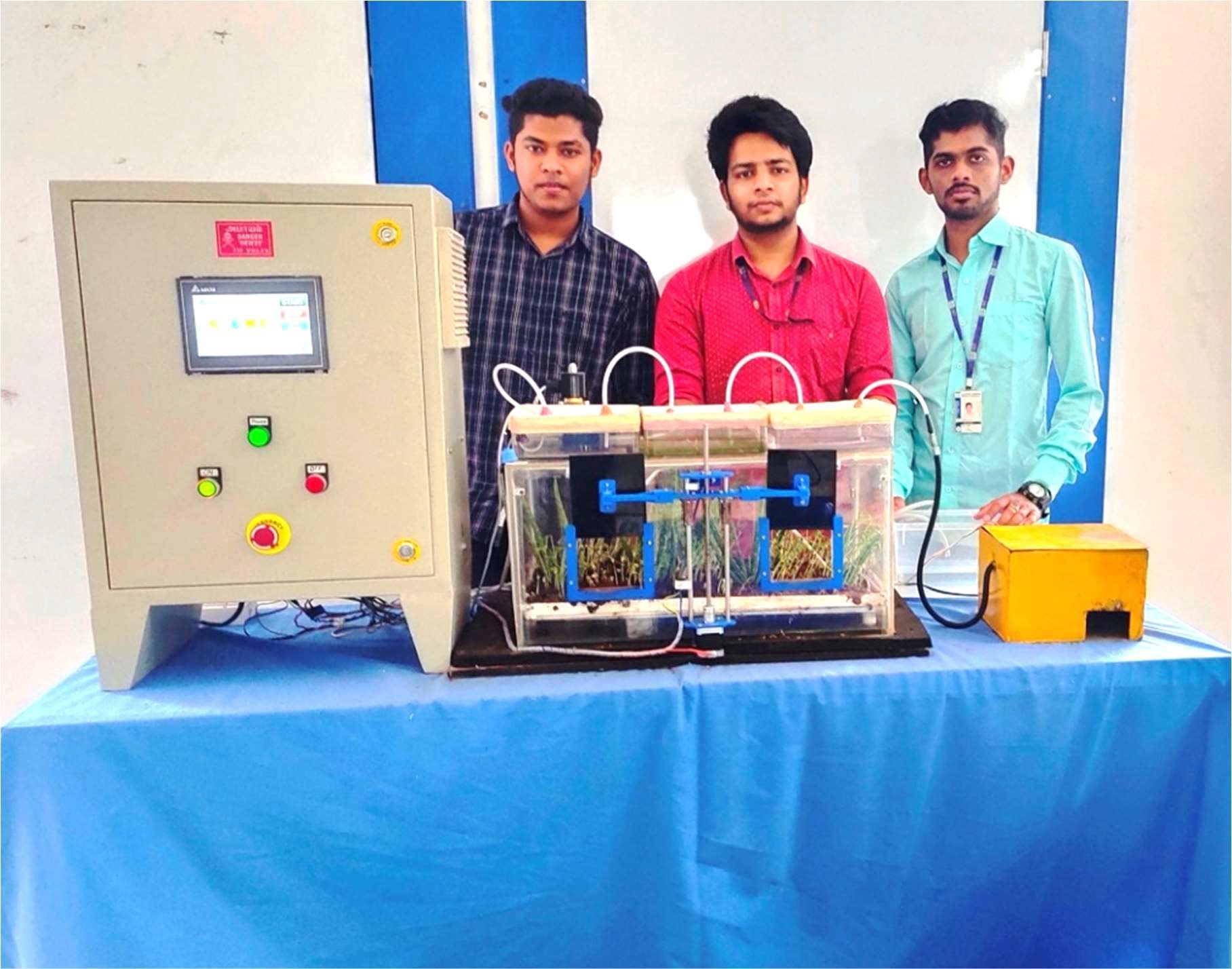 15 Lakhs DST Seed Funding & Incubation at NSRCEL, IIM Bangalore
Bagged 3'rd And 5'th Positions In Flipkart Grid 3.0 Robotics Competition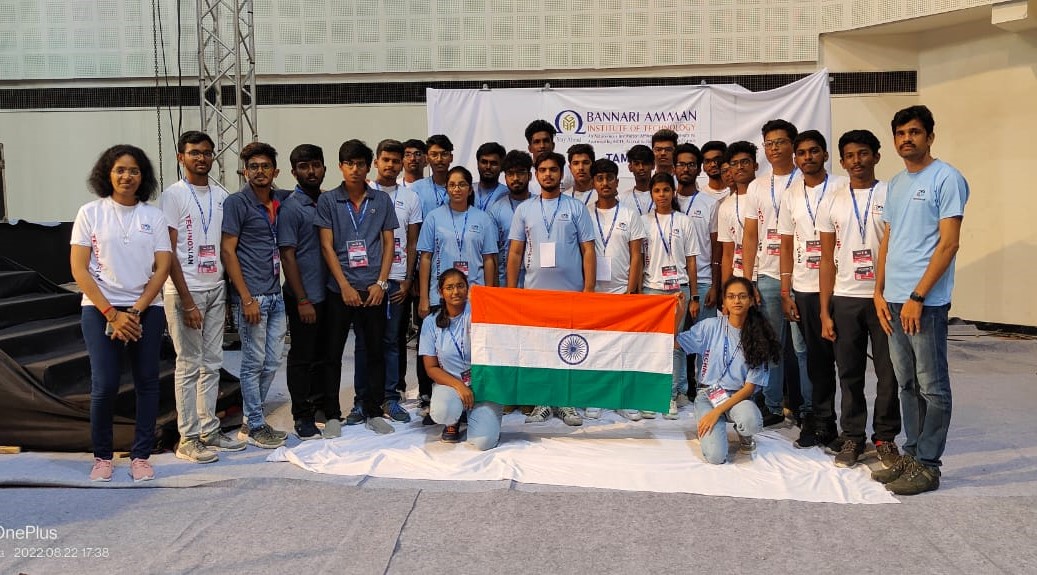 BITians grabbed Winner and Runner Position in World Robotics Championship 2022
ட்ரோன் மூலம் கரும்பு பயிர்களுக்கு களைக்கொல்லி மருந்து தெளிப்பு - செயல்முறை விளக்கம்
நுழைவுத்தேர்வுகளை எதிர்கொள்வது எப்படி ஈரோட்டில் புதிய தலைமுறை வெற்றிப்படிகள் நிகழ்ச்சி!
கிரைண்டரை கொண்டு CNC இயந்திரம் உலகை திரும்பிப்பார்க்க வைத்த தமிழக மாணவன் !
யானைகளிடமிருந்து காக்க தற்காப்பு ஒலிக்கருவி | Thanthi TV Feb 6, 2021
ஒலி எழுப்பி யானைகளை காட்டுக்குள் விரட்டும் கருவி | 31 Jan 2021
தண்ணீரில் சிக்கியவர்களை மீட்கும் ஜி பி எஸ் வசதியுடன் நவீன கருவி | Thanthi TV | 5-Dec-2019
சர்வதேச படகு வடிமைப்பு போட்டி எடை குறைவான கான்கிரீட் படகு வடிவமைத்து மாணவர்கள் சாதனை
வெள்ளத்தில் சிக்கியவர்களை மீட்க நவீன இயந்திரத்தை கண்டுபிடித்து கல்லூரி மாணவர்கள்
நீரை சுத்திகரிக்க 'நீர் ஆதார்'! கல்லூரி மாண்வர்களின் சாதனை
நீரில் மூழ்கியவர்களை கண்டறியும் இயந்திரம்! அசத்திய ஈரோடு மாணவர்கள்
நீரில் மூழ்கி உயிருக்கு போராடும் நபர்களை காக்க புதிய இயந்திரம்
வெள்ளத்தில் சிக்கியவரை மீட்கும் கருவி
தானியங்கி நீர்மூழ்கி சாதனம் உருவாக்கி மாணவர்கள் சாதனை Engineering Students Thanthi TV
தண்ணீரில் சிக்கியவர்களை மீட்கும் ஜி பி எஸ் வசதியுடன் நவீன கருவி Sathyamangalam
சர்வதேச படகு வடிவமைப்பு போட்டி கான்கிரீட் படகு அமைத்து தமிழக மாணவர்கள் சாதனை College Students
சர்வதேச படகு வடிவமைப்பு போட்டி Polimer News
நீரில் மூழ்கி உயிருக்கு போராடும் நபர்களை காக்க புதிய இயந்திரம்
முதியோர் இல்லத்தில் மரக்கன்றுகள் நடும் விழா
நீரில் தத்தளிப்பவரை காப்பாற்ற உதவும் சிறிய எந்திரம்
பண்ணாரி அம்மன் தொழில்நுட்பக் கல்லூரியில் சர்வதேச பேஷன் ஷோ நடைபெற்றது
நோயாளியின் உடல்நிலையில் ஏற்படும் மாற்றங்களைக் கண்டறியும் ஆடை
நோயாளிகளின் உடல்நிலையை கண்காணிக்கும் ஆடை ! News 7
குறைந்த தண்ணிரில் இயங்கக்கூடிய ஏர்கூலர் இயந்திரம் Polimer News
காய்கறிகள், பழங்களில் நச்சுத்தன்மையை கண்டறிய உதவும் கருவி
Testimonials

"Greatly impressed. I'm Sure this institution will serve as a role model for others."
Prof. M K Surappa
Former Vice-Chancellor, Anna University.

"The faculty imparting visionary wisdom to students is to be appreciated and followed by other such institutions."
Dr Sudha Seshayyan
Vice Principal, Madras Medical College.

"BIT emerging as a centre of innovation with several state of the art labs and hands-on experience enjoyed by students."
Mr Anil Sahasrabudhe
Chairman, AICTE.

"A Most uplifting experience. The leadership of Dr SVB should be emulated by all institutions."
Mr Venu Srinivasan
Chairman, TVS Group.

"Wishing the institution many more laurels in the time ahead."
Ms Vanitha Mohan
Chairperson, Pricol Ltd.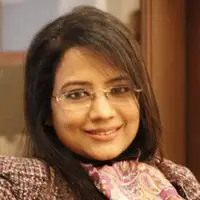 "World-class Institution. World Class Creation."
Ms Geetha Nagu
St Angelos VNCT Ventures, Chennai.

"A fine proof of institution for the nation's benefit."
Dr P Venkat Rangan
Vice-Chancellor, Amrita Vishwa Vidyapeetham.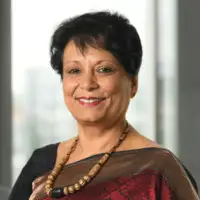 "Visit to BIT has reaffirmed my faith in the abilities of Indian educational entrepreneurs to impart world-class technical education."
Ms Anuradha Gupta
Member Secretary, AICTE.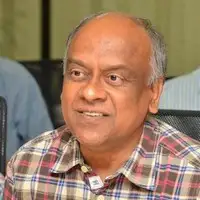 "Excellent campus, motivated faculties, perfect plan for learning."
Mr S Mohan Narayanan
Founder and CEO, Kubos Consultancy Services Pvt Ltd..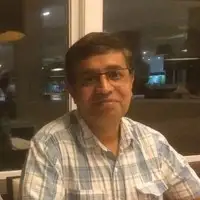 "I am sure BIT will become internationally known in the coming years. Happy to form strong academic links with BIT."
Dr A Manivannan
Biomedical Physics, University of Aberdeen, UK.

"The outlook of the management is very forward-looking. The organisation deserves cudos for its efforts."
Mr V L Chopra
Member of Planning Commission, New Delhi.

"A delightful campus, Thank you for the opportunity to visit you."
Prof. Tom Markvart
The University of Southampton, UK.

"Very impressed with the facilities, care & planning. Do keep up the good work."
Mr Kiran Karnik
NASSCOM, Delhi.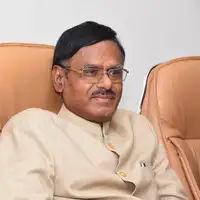 "BIT is one of the leading institutions in Tamil Nadu with excellent infrastructure and a good educational system."
Prof D Vishwanathan
Former Vice-Chancellor, Anna University.

"Deeply impressed by the sheer dedication, immensity of effort, vision, passion and action by the chairman, management and teachers of the BIT."
Mr K R Srivathsan
Director, IITM-K, Thiruvananthapuram.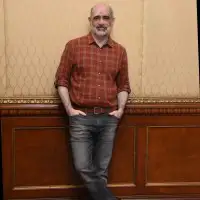 "BIT establishing its reputation as one of the best engineering colleges in the country."
Mr Ashish Khushu
Director - Govt, ESU & Research, Sun Microsystems, Bangalore.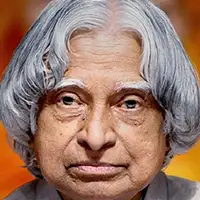 "Delighted to visit BIT. My Greetings!"
Dr A P J Abdul Kalam
Former President of India.

"An example of great institution, the Students, Staff and all are doing a great service. May this institute grow more and more in this noble service."
Sri Swami Satchidananda
Yogaville, Buckingham, VA, USA.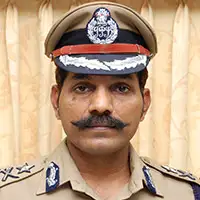 "Addressing the First Year Students and their Parents on the Inaugural day of the First year was memorable. This campus Looks like a Oxford University."
Dr C Sylendra Babu
Director General of Police.

"It is a Joy to see the allround improvement and appearance progress and development of BIT."
Padma Shri D R Kaarthikeyan
Director (acting) CBI.

"I enjoy visiting this college again and again. Committed management, Dedicated faculty and Motivated students coupled with excellent infrastructure."
E Balagurusamy
Former Vice Chancellor, Anna University.

"Thank you for the wonderful experience. I see committment, dedication, hard work and most importantly-vision. this vision comes from a very driven person: Mr Bala Subramaniam."
Mr Bharrat Jagdeo
President, Republic of Guyana.

"Wonderful campus and I wish all the very best for the future."
P V Sindhu
International Badminton Player.

Bannari Amman Institute of Technology has the potential to be an institution of world standing.
Lakshmi Narayanan
Cognizant

"Excellent college deserve to be an University."
Dr H Devaraj
Vice Chairman UGC, New Delhi.

"I see great leadership with vision of Stay Ahead."
Padma Bhushan Dr A Sivathanu Pillai
Distinguished Scientist & Chief Controller (R & D).

"I started my first music in this amazing campus. I am a proud alumni of BIT."
Hiphop Tamizha
Music Composer and Actor.

"Very nice campus, Wonderful faculties and Knowledgeable Students."
Dr M Rajaram
Former Vice-Chancellor, Anna University.

BIT visit always inspires me. Dr SVB is a nation Builder. Wishing him all the best in his life.
Dr Nalla Palaniswami
KMCH, Coimbatore

"Happy to see the excellent and thoughtful facilities and modern library."
Prof. P Ranjan
Executive Director, TIFAC, New Delhi.

The Vision "Stay Ahead" is visible in each endeavour and activity. A college with team spirit and zeal to learn more and more.
Dr Deepa Sharma
Team Leader, IMCRBNQA