Introduction
Farming is the backbone of any economy and it is one of the forms used by any country for food for its people and also as a major source of economy by exporting agricultural products. Farming has grown from time to time and this blog will give an insight into the various technologies used in agriculture.
Aqua Byte
Managing a large-scale fish farm is by no means an easy task. Thanks to the fact that thousands of fish are kept in one place and it is often fishy to find out the problems that arise. Aquabyte is trying to fix this problem by offering a high-power camera system.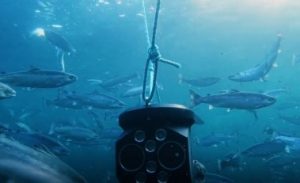 Aquabyte
(Source: https://www.aqua.cl/wp-content/uploads/2019/08/Aquabyte.jpg)
The camera can pick up details like
How many fishes have increased in size?
How many fish are eating?
Aqua byte can suggest feed amounts based on fish size and activity. It is useful because it takes guessing out of fish feeding and allows the farmers to take more informed fish-feeding decisions and this leads to less wasted food and greater profit margins for the fish farmers. Thus it leads to an all-around win-win situation.
Vence
Humans typically used a health track monitor for their 10000-step target every day. Vence is a company that has made a tracker for cows.
Vence
(Source: https://www.facebook.com/photo?fbid=452325023605011&set=a.351116297059218)
Vence monitors the health of the cows and also keeps them in a virtual fence wall and directs them to go to their pasture at night. It will be very useful for owners as they can know the details of cows with a push of a button. whether or not a cow is sick or whether it is healthy enough to send it to a butcher. As these machines grow more economically viable, they will be more popular.
Trap view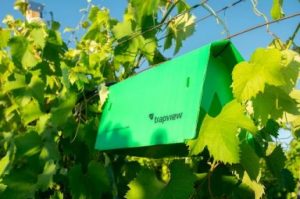 Trapview
(Source: https://agfundernews.com/wp-content/uploads/2020/09/trapviewphoto.jpg)
The presence of pests in the agricultural field certainly will affect the expected yield. Farmers often spray pesticides over their crops to eliminate pests. But farmers are not aware of which pest eats their crops. This is where the trap view comes into play. It not only catches the pest, it also captures the photographs of the pest that attacks the crops. The farmers can make educated decisions on the type of pest that has attacked. This can save money and fertilizers in the longer run. The trap view is a good addition to the majority of farms.
Self Driving tractor
For decades we have seen a farmer driving a tractor but in recent years the agricultural industry is shifting from driving tractors to driverless ones. Companies like John Deere, and Fendt are pioneers in these types of tractors. These tractors are navigated by lasers that find signals of different location transponders located around fields. The tractor will be operated by a farmer using a remote in the comfort of his home.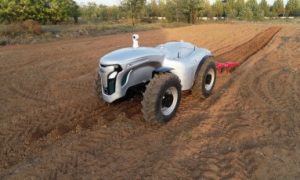 Self-driving tractor
(Source: https://www.globaltimes.cn/Portals/0/attachment/2020/2020-11-27/d1c4bde1-6682-4269-a4a3-b2b2a3d39241.jpeg)
Full harvest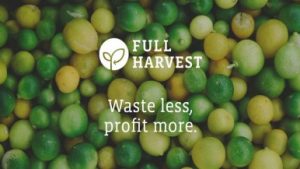 Full harvest
(Source: https://cdn.shopify.com/s/files/1/0569/9675/7697/files/full-harvest_1024x1024.jpg?v=1648396094)
Food waste is one of the major problems in the agricultural industry. After all, it is estimated that 20 billion pounds of ugly agri products are wasted every year. As food products get wasted, tonnes of nutrients are wasted. World farmers often find themselves unable to sell imperfect products due to low market value. Full Harvest is trying to change this by creating a B2B marketplace where farmers can connect with consumers to sell their products that otherwise they have to throw away. The system works almost like an online shop where the farmers will post their food product and ship it to customers once they receive the order. The farmer gets paid instantly for this effort. As a result, Full Harvest helps farmers to make a profit from products which is potentially their garbage making it a true win-win for all parties involved.
The Terrasentia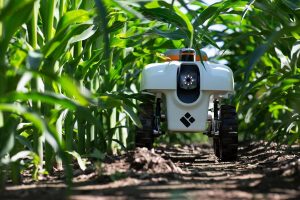 Terrasentia robot
(Source: https://aces.illinois.edu/sites/default/files/styles/news_landscape/public/news/terrasentia.jpg?itok=T0z6846s)
As robots are becoming more and more popular, they have slowly crept their way into agriculture. The TerraSentia is a small robot that moves around the field by using a combination of cameras, visual sensors, radars, and GPS to collect data about plant health based on stem height, and stem width. It then uses these reports to give detailed reports to farmers allowing them to make better decisions regarding the management of the crops.
Kray Technologies Agricultural Drone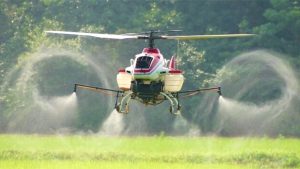 Agricultural Drone
(Source: https://i.ytimg.com/vi/jHEPL2wyvs8/maxresdefault.jpg)
Typically speaking, labor cost is a headache for many farmers. Kray Technologies has made this a no problem by creating a digital and unmanned drone. It essentially flies over fields using sprayers to provide on-demand fertilizers and pesticides direct to the farmer's field. This machine has the capability of servicing 5 Sq.kms per day. Rather than spraying the fertilizer, the agricultural drone is programmed to visualize the field in 3D and give the exact time that fertilizer is needed. It can detect obstacles and reconstruct the terrain before 100 meters. This can be used in farmers' fields increasingly in the near future.
Bountigel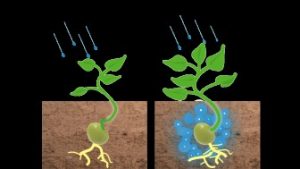 Bountigel
(Source: https://carbonneutralagsciences.com/wp-content/uploads/2020/07/DM-Graphic-v2.png?gid=2)
Classical examples will tell you that food-growing conditions are necessary for a good yield. Boutigel is an addition to make crop yields high regardless of the field type. Boutigel is a soil additive that is in granular form. It can hold the water for longer periods and it reduces the plant's stress for water. After the usage of bountigel in fields and 25% of less water consumption, the size of yields has increased in size and this is a good addition to agriculture.
Trace genomics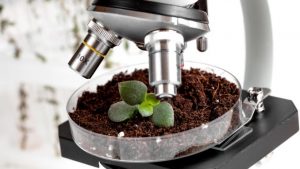 Trace genomics
(Source: https://www.microbiometimes.com/wp-content/uploads/2018/11/shutterstock_508407691-678×381.jpg)
The company analyzes soil biology by using a proprietary DNA extractor and sequencing millions of microbes in it and then uses the power of machine learning to decode these microbes. They combine biological data with chemical data to analyze how strong the soil is. This allows the farmer to decide whether or not growing a plant in soil is profitable or not, ensuring that the farm will not be lackluster and it will be economically viable.
Conclusion
Inventions make life easier and the future of agriculture looks very promising as it involves technology.